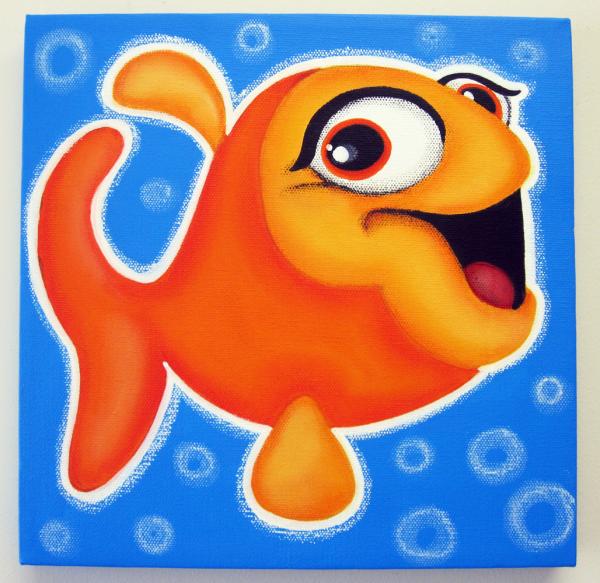 Photo Credit
i know you will find this weird. i don't eat fish but i eat sardines and tuna in can. haha.
it started when i was still i kid, i remember that my cousin ask me to eat those pink fish (cannot remember the name) and all of a sudden i started having rashes. i got scared. another incident was when my mom cooked grilled fish and i felt the thorn of the poor little thing on my throat. starting that day, i stopped eating fish.
it was really a struggle. when i was a kid, i love the smell of grilled fish and i cannot even eat it because i was afraid of getting thorn or having sudden allergic attacks. sometimes, my family was having steamed tilapia and since i don't eat that, i opted to buy veggies on a carinderia near our place.
it also happened that my friends and i went to palaisdaan, a restaurant in lucena where sea foods were the delicacy, and i was left to eat their grilled pork while everyone was enjoying rellenong bangus. there was also an incident that i was in a place house, and after i saw that they have sinigang na bangus as viand, i told them that i'm so full and i don't want to eat. i was really starving to death then. it was embarrassing, i know. but i know it will be more embarrassing if i will just eat rice at their place and not have any viand at all.
my mom even asks me this question before, what if for example you only have fish and there is nothing left to eat? i just told her that, "i will just burn the bridge when i get there!" haha. then, i told her, "i'm eating fish naman e, as long as it's in can"
yes, i eat sardines and tuna in can. i'd rather have that the grilled fish, sinigang na fish, and all those yummy fish dishes out there. weird, right?
well, we are all weird in some aspects. and that is okay, you can always be yourself as long as you're not hurting anyone.
i am just hoping that i will be able to finish a fish dish this year. im scared. :p